Meet the Triaxia Partners Strategic Thinking Model
Every client planning initiative is unique in its objectives, process, and outputs. Triaxia Partners Strategic Thinking Cycle provides a model or template that allows the planning team to effectively navigate through a wide array of planning endeavors. Roll over the model with your mouse cursor to learn more.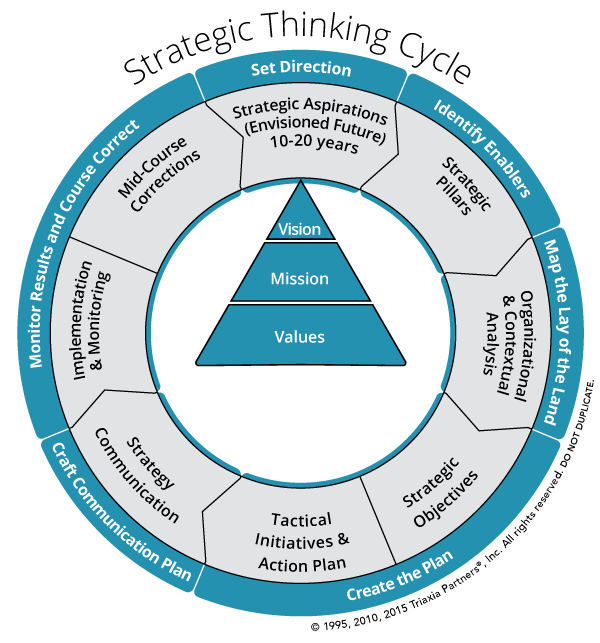 The Triaxia Strategic Thinking model and content are copyright protected and are the property of Triaxia Partners®, Inc. Please contact us at info@triaxiapartners.com for permissions.
©2009, 2010, 2013, 2015 Triaxia Partners Triaxia Partners, Inc. Unauthorized use and/or duplication of these images and materials without express and written permission from Triaxia Partners, Inc. is strictly prohibited. Excerpts and links may be used, provided that full and clear credit is given to Triaxia Partners, Inc. with appropriate and specific direction to the original content.