Triaxia views succession management as an important and integral part of the overall leadership/talent development process. In some respects, succession management is the transition risk management dimension of larger leadership development strategy. Leadership is critically important to every organization. Therefore, every time there is a change in a key leadership position, risks are experienced and need to be mitigated. That's the role of succession management.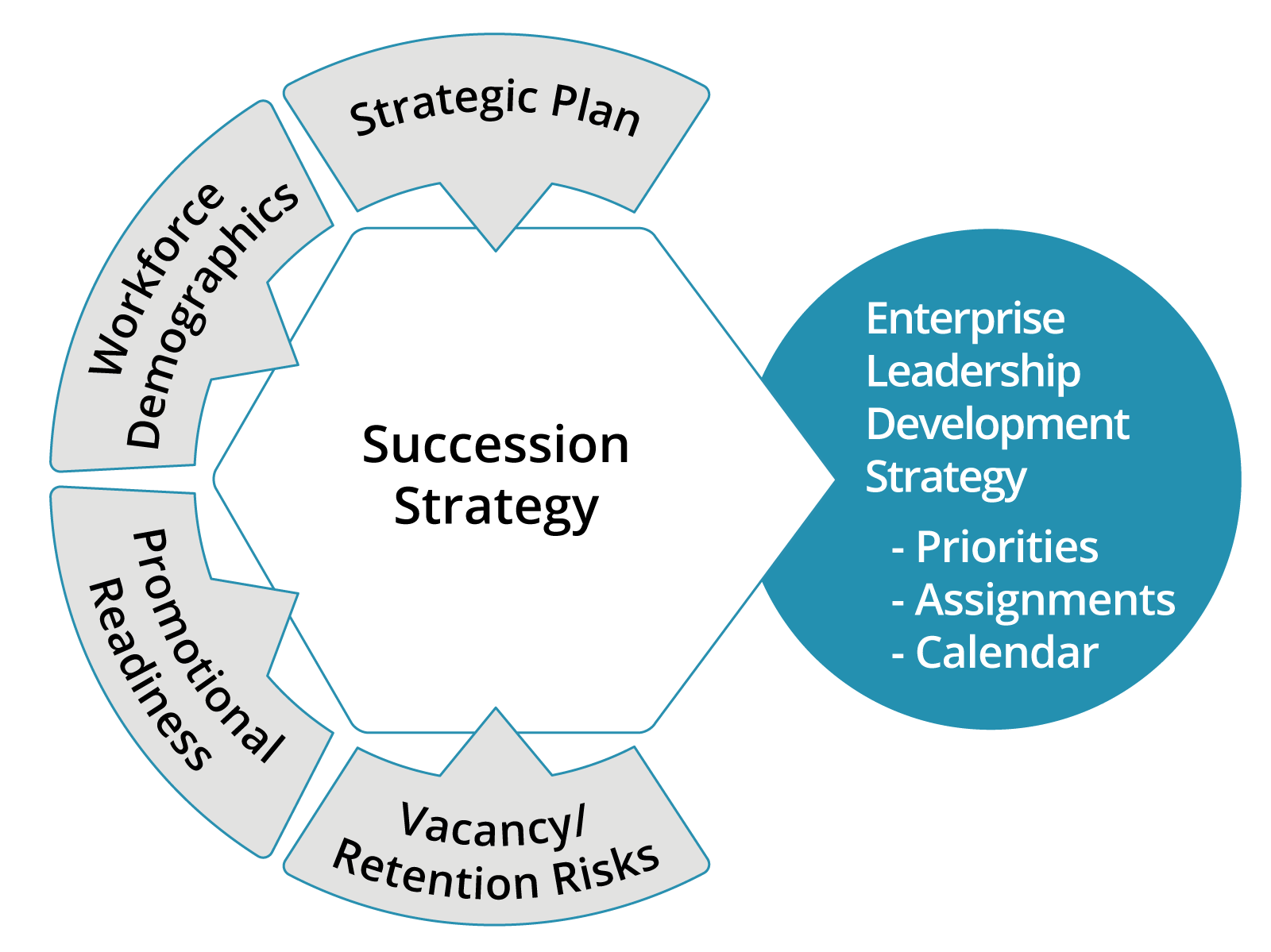 Leadership transitions introduce four possible risks:
Vacancy Risks – Whether planned or premature, when employees occupying important roles depart, a transition risk is introduced.

Readiness Risk – When a vacancy risk occurs in a key position, it must be filled in an expedient manner, introducing the risk that the new incumbent doesn't have the experience or skill set to perform at an acceptable level.

Culture Risk – If the company must turn to outside candidates, culture risk becomes a possibility. That is, the newcomer doesn't understand or even agree with "how things are done around here"

Strategy Risk – Too few companies recognize the role leadership capacity and capability plays in strategy execution. The roles of every key position must be understood in terms of achieving the strategic ambitions of the enterprise and filled accordingly
Triaxia Partners works with clients to mitigate these risks by creating straight-forward and user-friendly strategies to prepare for planned leadership transitions, ensuring that capable candidates are identified and developed against a known vacancy schedule, and putting strategies in place to prepare leaders with the new skills needed to confront emerging trends and market dynamics.